1962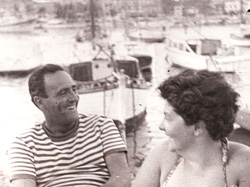 Dimitri and Odile Gritsis, two sailing enthousiasts, establish Archipel in Athens.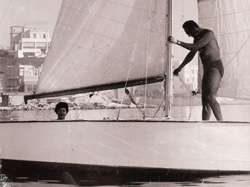 Dimitri and Odile tuning their racing boat.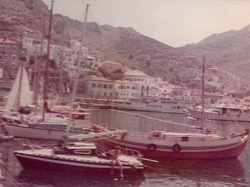 Contrasting to the low, wet and intricate yachts of those days, our fleet consisted of simple, user-friendly, ocean capable boats.
1964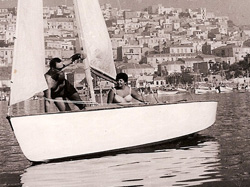 Business is conducted by snailmail and marketing is carried out with classified ads in european yachting magazines. The yachts provides the luxuries of the 60's: dry bunks, cool drinks, hot meals and (sparingly) a fresh water shower. For Northamericans the fashion is to buy a second hand VW van in the Netherlands, tour Europe and cruise the Greek islands on one of ten Archipel's sailing yachts.
1969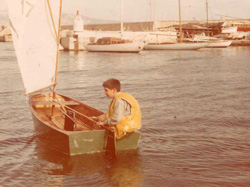 George Gritsis at 10 years old. Athens.
1987 / 1997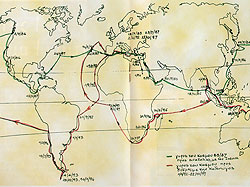 Map of the two sailing world wide tours of George Gritsis.
2003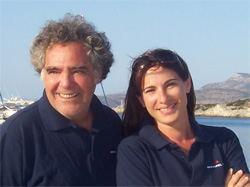 In 2003, George and Vanessa take over the management. They move Archipel to Paros in the heart of the Cyclades islands, a world renowned sailing paradise. While they remain faithful to the principles which led the previous generation, they create a custom charter catamaran fleet, the Pahi. These purpose built yachts are to sail, no-nonsense and above all sea worthy.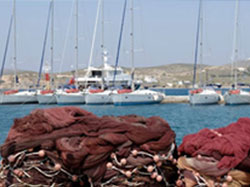 Archipel's base in Paros, Parikia.
2005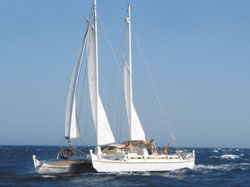 George Gritsis and his crew during the maiden voyage to Greece of the first custom built Pahi catamaran.
2006
James Wharram and George Gritsis in discussion.
2011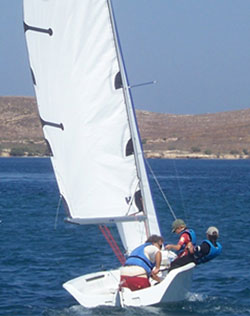 George Gritsis training his 9 and 8 years old boys in Parikia's bay, Paros.
2012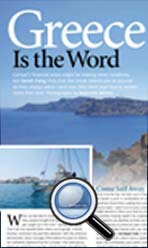 Our catamaran sailing trips
reviewed by HK Magazine