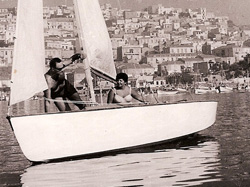 Dimitri and Odile training for the Greek
sailing championship.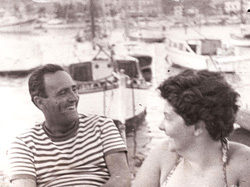 Dimitri and Odile at Piraeus's sailing club .
2011. George and Vanessa Gritsis.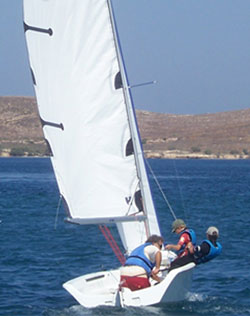 George training his 9 and 8 years old boys.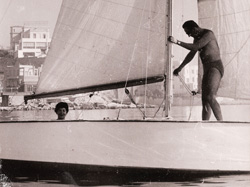 Dimitri and Odile tuning their racing boat.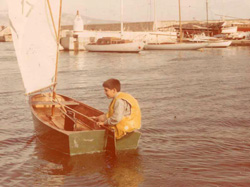 Their 10 years old son George practicing sailing.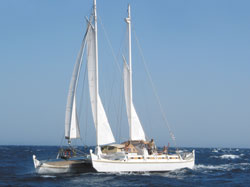 George Gritsis at the stern of the Pahi catamaran.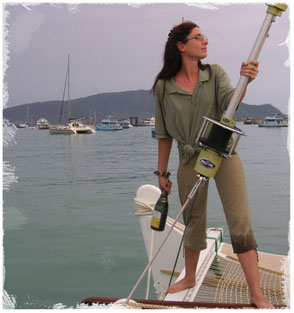 2006. Vanessa christening the new catamaran Astarte.